Secure Colocation Center in Dallas, TX
From our Dallas location, LightWave Networks delivers first-rate colocation hosting to businesses based in Dallas and many other cities throughout Texas. As a premier Dallas colocation provider, we offer dependable server hosting and outsourced IT storage solutions to businesses of all sizes. Our custom Dallas colocation packages can accommodate to best serve your network and overall business.
As a growing number of companies are skipping in-house server rooms in favor of colocation, it's not too late for your business to make the switch. If you are a business owner or manager looking for a secure Dallas colocation facility to store your existing company servers, IT hardware, and networking equipment – LightWave Networks is the right choice. We deliver exceptional colocation in Dallas, TX while guaranteeing fast speeds and 24/7/365 security.
Our team of certified IT professionals will house your company servers in our secure and fully redundant Tier III Dallas colocation data center, just a few miles north of downtown Dallas. At this outstanding facility, we are not only able to provide performance-optimized infrastructure and colocation space for company servers, we also offer dedicated servers, cloud servers, VPS hosting, and other server hosting options designed to help your business stay connected.
Why Choose LightWave Networks for Colocation Services in Dallas?
Reliability and Advanced Security
If you rent space at our secure and highly redundant colocation center in Dallas, expect your company servers to be protected by a robust physical and network security system. Our SSAE 16, PCI DSS, and HIPAA compliant data center features:
Biometrical Scanners
Card Key Access
Man-Trap Security
CCTV Surveillance
24/7/365 Security, Monitoring, & Support
Dedicated Locking 20U Half Cabinets & 42U Full Cabinets
Climate-Controlled Dallas Colocation Facility
Designed to deliver optimal cooling efficiency and energy efficiency, our fully climate-controlled data center reduces the risk of outages, even in the event of widespread power loss or other emergencies. Our facility features:
Minimum of N+1 Cooling Redundancy
Hot Aisle & Cold Aisle Configuration
LEED Gold Sustainability Certification
Fast and Powerful Connectivity
To reliably support your company's servers and network, our colocation spaces provide the necessary infrastructure, cooling, power, security, and unmetered bandwidth. Saving you the resources it would take to maintain an in-house server room. Our carrier neutral facility features:
IPv4 & IPv6 Connectivity
Fully Redundant & Maintained BGP Network
Our personalized packages are developed around your business' needs. Whether you are a small start-up or Fortune 500 corporation, or should your IT needs grow, our colocation plans and facility can always accommodate to you. Our data center features:
120V, 208V, & 208V Phase Power
A+B Power
2N Power Redundancy
N+1 Backup Power Redundancy
100% Uptime SLA
Flexible Dallas Colocation Pricing
Our customizable service plans allow us to offer great deals and affordable Dallas colocation pricing to our clients. At LightWave Networks, there is no minimum server package required and plans start at $50 a month. Regardless of which plan you have, you can always expect the same level of service from our dedicated IT professionals. Additional benefits of choosing us for server colocation in Dallas include:
Colocation Space From 1U to Multiple Cabinets
Redundant and Diverse Fiber Entry Points
Annually Audited Following the SSAE16 Type II SOC2 Standard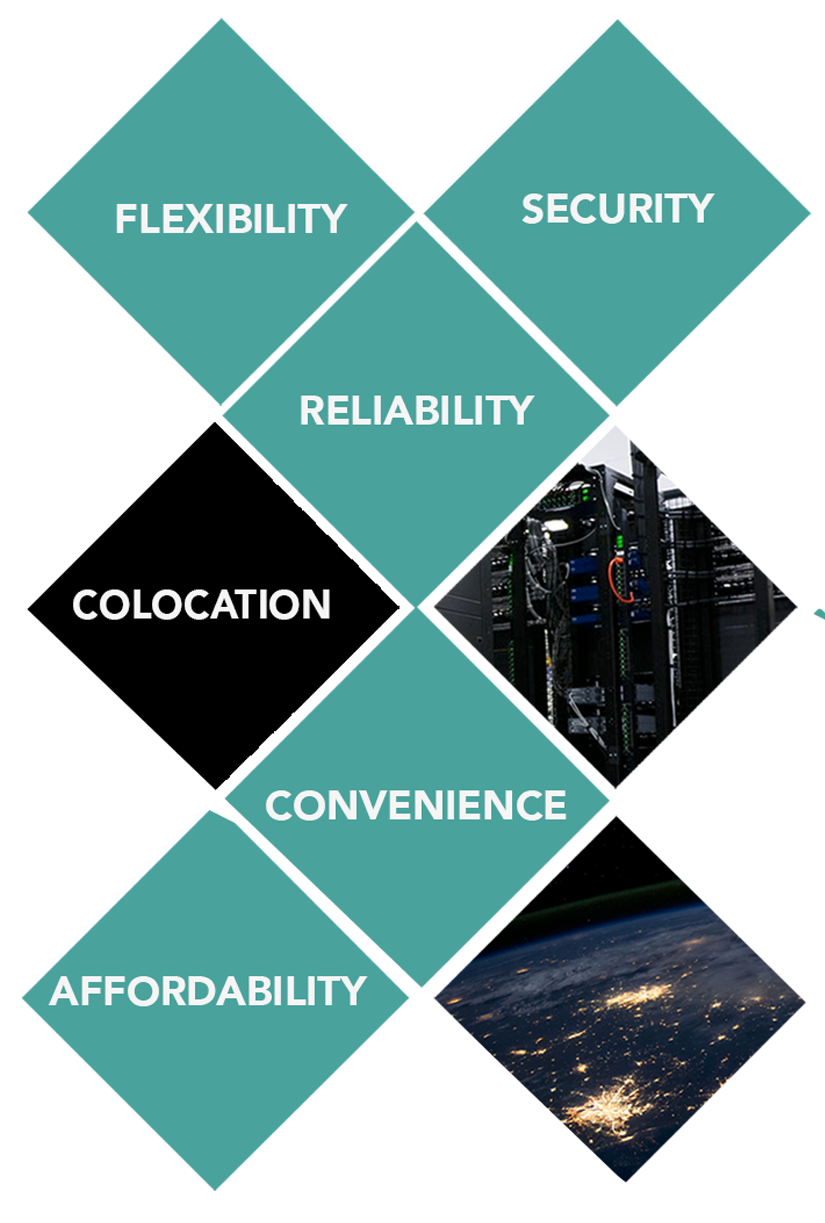 With data centers in Boston and Dallas our colocation services are a smart investment for businesses that need to stay connected and competitive in today's digital landscape.
Contact usor call 844.722.COLO today for your personalized colocation solution – plans start at $50 per month!